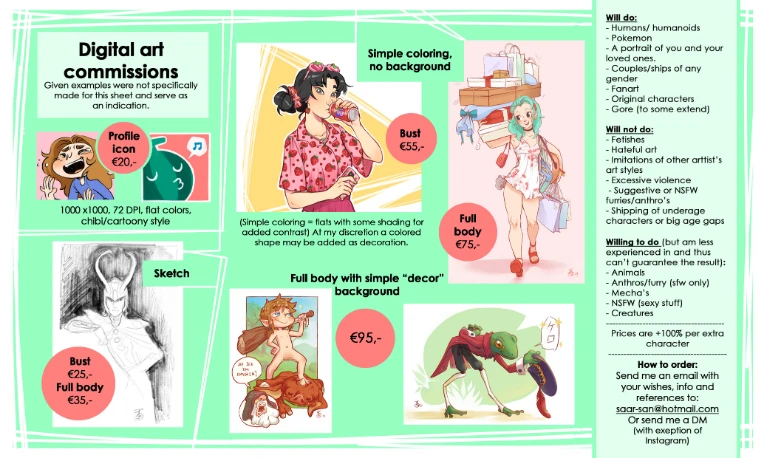 Woop! It took me awhile to organize everything and set it up neatly and clearly but here we are! :D
I've been wanting to open up commissions to earn a little extra for some time now, so i'm glad i finally got it out there!
Every little act of support helps, even if you're not able to order a commission! Just a share or a mention already means a lot~
For the actual commission page please follow the link! You can also find a link to the TOS there in case you'd like to take a look at that.
Hope i'll get to draw your awesome stuff and i wish you all a great day!